About NeonZ Enterprizez
NeonZ Enterprizez, unofficially started in 1994 by Martin Zapata, is a sole-proprietorship focused on providing a wide range of services based on the skill set of Mr. Zapata. It started with website development in 1994 while Mr. Zapata was attending Biola University to study computer science. As this new internet frontier was emerging, he gained the skill set to start providing custom websites to local customers in La Mirada, CA and the surround region. As technology changed, adapting required additional focus on the creative aspects of web design and the technical aspects of interactive server and database programming. This learning process has not stopped since those days and is still in effect today. New tools and software languages are continually improved and implemented.
To accomodate the growing requests for development across the board, NeonZ Enterprizez was officially formed in 2001. Our primary focus is to serve small to medium size business, including non-profit organizations and individuals, that may not have full-time or part-time staff available to perform these types of functions.
Based in Yorba Linda, California, NeonZ Enterprizez is able to provide creative and technical services and/or recommendations to most of the Orange and Los Angeles County areas. In addition, where technology permits, these services are also offered anywhere within the United States. With the onset of Covid-19 restrictions and the disruption this has caused to many businesses and their processes, the ability to provide remote assistance or participate in work-from-home opportunities on projects has been a key factor in maintaining the same level of support to our customers.
About MARTIN ZAPATA
Mr. Zapata currently serves as the Business Applications Manager for a local company and oversees a large number of internal business systems for this organization. He received his Masters in Business Administration from Mihaylo College of Business and Economics (Cal State Fullerton) in 2015 and continues his education with pursuits in business analysis, SharePoint, project management, application develoment, 3D animation, and visual effects.
"I truly enjoy the art of creation, whether it manifests itself in a visual manner, an interactive experience, or a technical understanding that helps someone else. As a result, I enjoy pleasing clients when I am able to solve technical problems or provide creative solutions to meet business needs."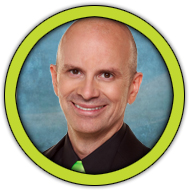 Martin Zapata
Owner, NeonZ Enterprizez